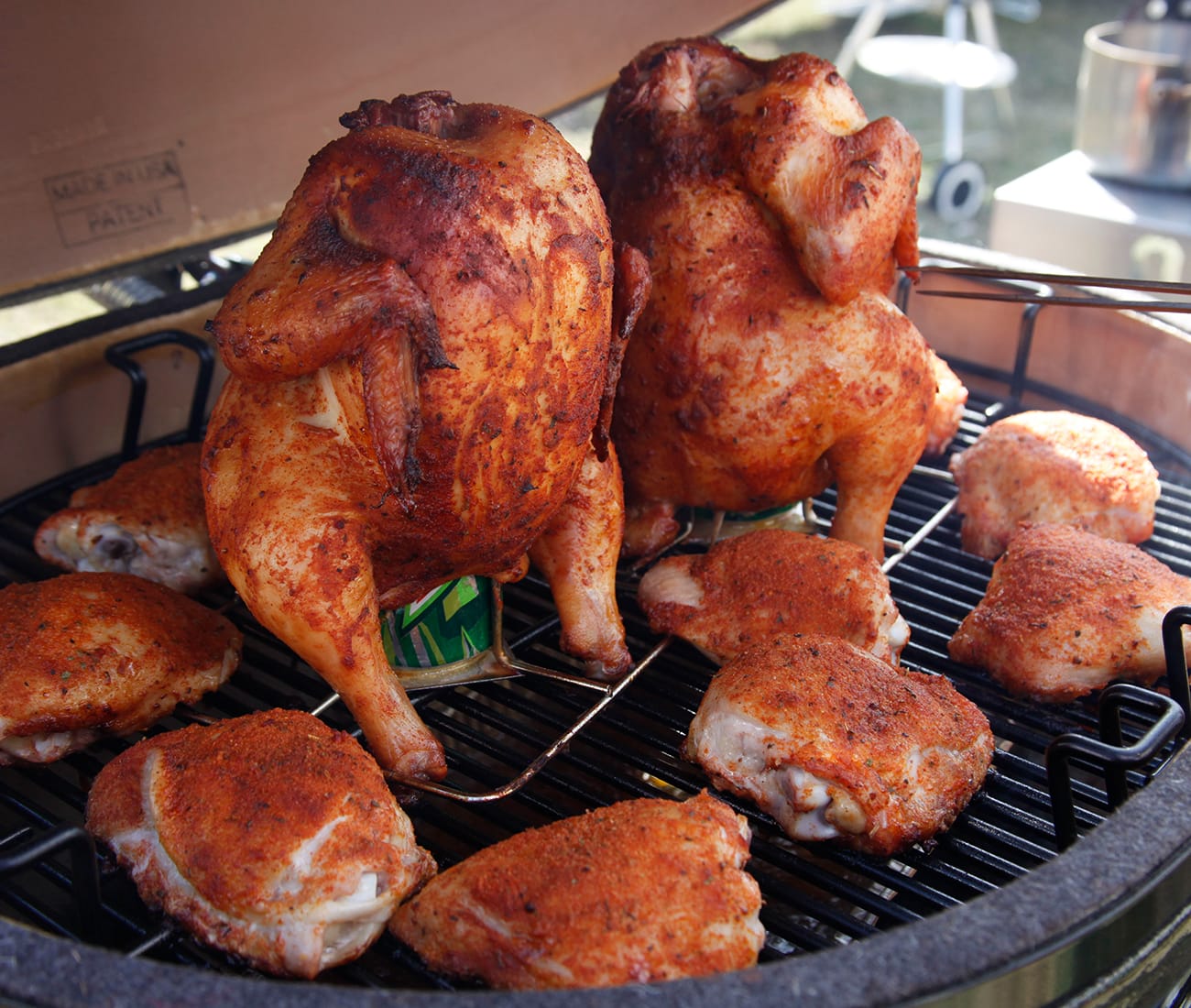 Host a sizzling summer grillout
Looking to be a grill master? Get ready to raise the barbecue.
You've got style. Sizzle. And when you wield those tongs, you get a little…fired up. We'll help you flex those grill skills and host a barbecue that makes the neighbors envious.
Invites
Sure, it's summertime grilling, but how casual is your event? Are you just phoning a couple of friends to swing by whenever or do you want a little more structure? E-invites and Facebook are easy ways to help you get a better handle on the guest list. You don't want to run short on food and drink. Send them out at least a couple of weeks early—summer schedules fill up fast.
Non-perishable prep
About a week out, it's time to make your list and do a little nonperishable shopping. That'll relieve you of a lot of to-dos when it's go-time.
Purchase anything nonperishable, including mixers, liquor, plates, cups, utensils and decorations.
Arrange the bar with essentials like glassware, bottle openers and napkins.
Create any food or drink signs.
Grilling grub
Your RSVPs should be pretty solid a couple days before you plan to fire things up. Time to shop for the stars of the show (not including you, of course). Here are some recipes that put hot dogs and chips to shame.
Mom always said to eat your vegetables, so be sure to have plenty for snacking and grilling.
Grilled Corn on the Cob
Mozzarella, Tomato & Basil Skewers
Jack in the Beans
Dip for your veggie snacks
Drinks
Sure, beer is synonymous with grilling, but it's also been done. A lot. These refreshing summer cocktails pair perfectly with grilling and a nice little patch of shade.
Looking for all the flavor without the alcohol? Browse our quick and easy alcohol-free recipes.
Grill games
Have yard games for guests. Cornhole is a guaranteed winner. Washer toss, ladder ball and lawn darts are entertaining favorites, too.
T-minus 1 day
Cut vegetables and fruit, start marinating meats and make sure you have plenty of propane or charcoal for your grill. And wash out that cooler.
The morning of
After that crucial cup of coffee, casually check these off your to-do list.
Set out the cooler and ask someone to go on an ice run.
Add the finishing touches to your menu items.
Set out plates, utensils, plastic cups, chairs and tables.
Set up yard games.
3… 2… 1. Guests are on their way.
Add fresh items to the bar and open bottles for easy serving.
Pre-batch drinks in pitchers and place signage indicating what each drink is.
Heat up the grill and start cooking
Place food on the serving table so guests can easily help themselves.
And have one of those cocktails in hand as guests arrive to show what a relaxed grill master you are.