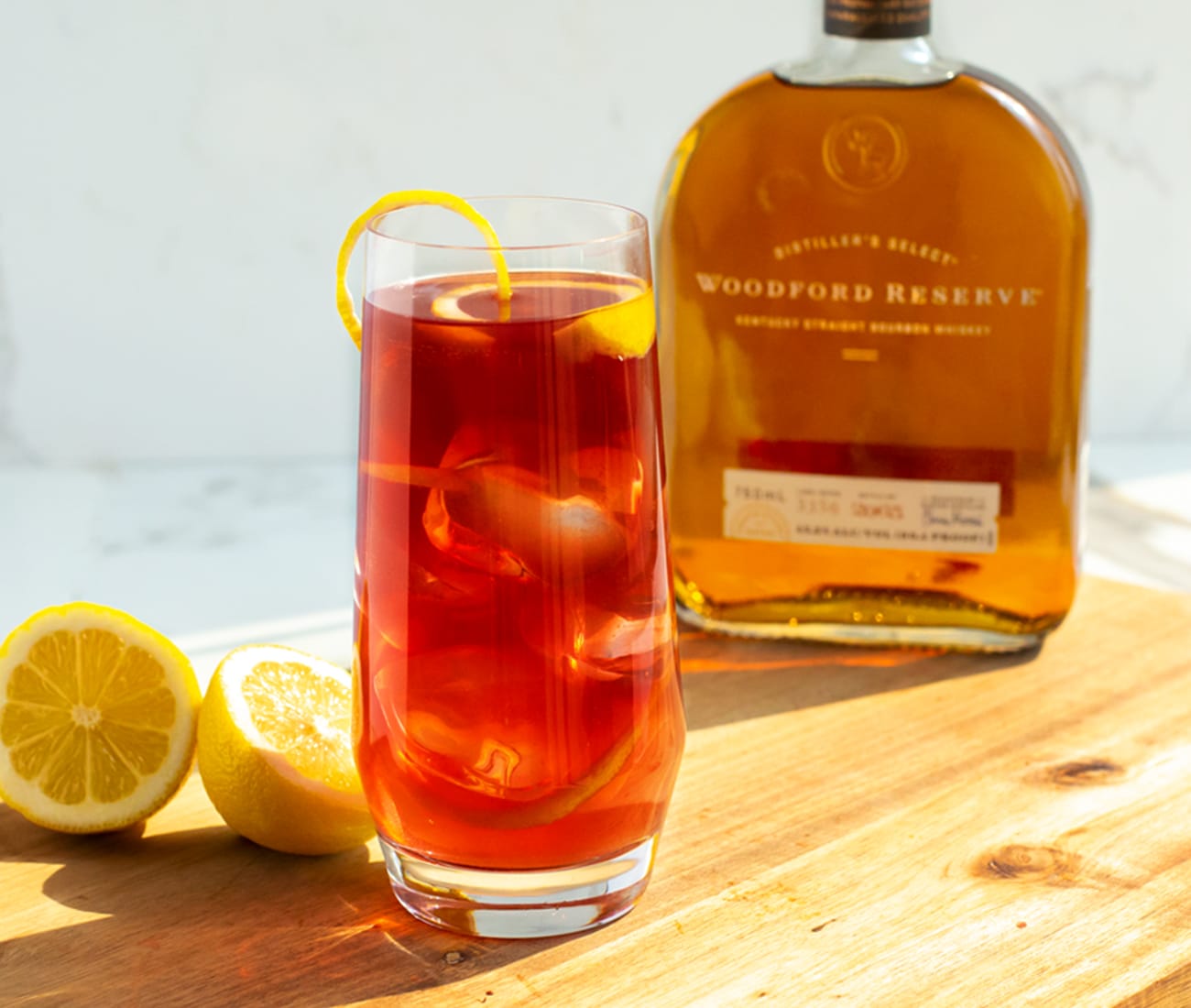 Woodford Reserve® Bourbon Punch
Whether it's Derby Day or game day, you just need a few ingredients to whip up the perfect Woodford Reserve Bourbon Punch to refresh your party guests.
When you're hosting a houseful, the last thing you want is to be pulled away every five minutes to mix a fresh cocktail for a guest. You might miss a great story, the winning shot, an incredible comeback—you get the picture. But at the same time, you want to offer your guests a little something special that doesn't require a bottle opener. Woodford Reserve cocktails always hit the mark, right? And when you can make enough ahead of time—like our Woodford Reserve Bourbon Punch recipe—you can enjoy yourself more. Guests can help themselves. Everybody wins.
Pro tip: Don't mix in the ice ahead of time; you'll water down the cocktails. Let your guests add ice to their glasses with their refill.
Woodford Reserve® Bourbon Punch
Ingredients
1 1/2 

oz. 

2 

oz. 

lemonade

1 

oz. 

pomegranate juice

Lemon twist garnish
Alternate garnishes: maraschino cherry, orange slice, orange peel twist, sprig of mint
Directions
1. Add Woodford Reserve bourbon, lemonade and pomegranate juice to a cocktail shaker.
2. Add ice to cocktail shaker.
3. Shake for 15 seconds.
4. Pour into a tall glass.
5. Garnish with a lemon twist.
What We're Pouring
Sip one of our featured cocktails.