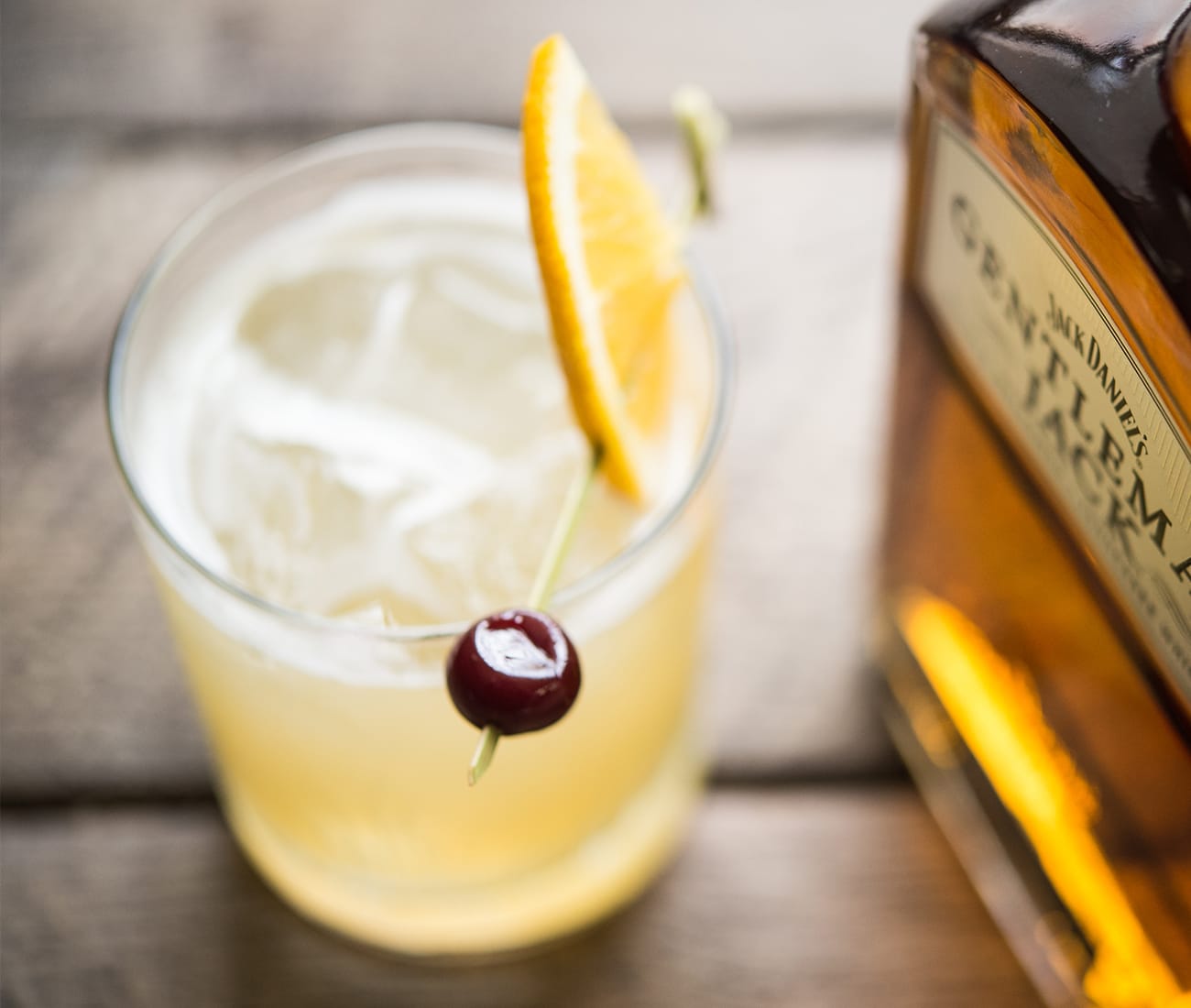 Gentleman Jack® Sour
Gentleman Jack cocktails are always exceptionally smooth and refined because Gentleman Jack is double mellowed. That means the whiskey is filtered through signature sugar maple charcoal before barreling AND again before bottling. Each filtering takes 3-5 days to complete. That takes the classic whiskey sour to smooth new heights. With a Gentleman Jack Sour, the tart flavor of lemon is rounded out by the smooth, double-mellowed finish that brings you right to Lynchburg. Enjoy the sour made for sipping.
Why it takes two shakes: You'll notice that the Gentleman Jack sour recipe has two rounds of shaking—the first without ice and the second with ice. There's a good reason for that. The first shake, called the "dry shake," breaks down the proteins in the egg white to give you that signature soft foam and creamy mouthfeel that makes the whiskey sour irresistible. For the second shake, you add the ice to perfectly chill your cocktail before pouring. The result? A whiskey sour that's exceptionally smooth and more refined—just like you.
Gentleman Jack® Sour
Ingredients
2 

oz. 

1 

egg white

Lemon for garnish
Alternate Garnishes: maraschino Cherry, Orange Slice
Directions
1. Combine Gentleman Jack, whiskey sour mix and egg white in shaker.
2. Shake well for 30 seconds.
3. Add ice and shake again for 15 seconds.
4. Strain into chilled glass.
5. Garnish with lemon.
Sipper Spotlight: Gentleman Jack Sour
Make it this way. Drink it your way.
What We're Pouring
Sip one of our featured cocktails.