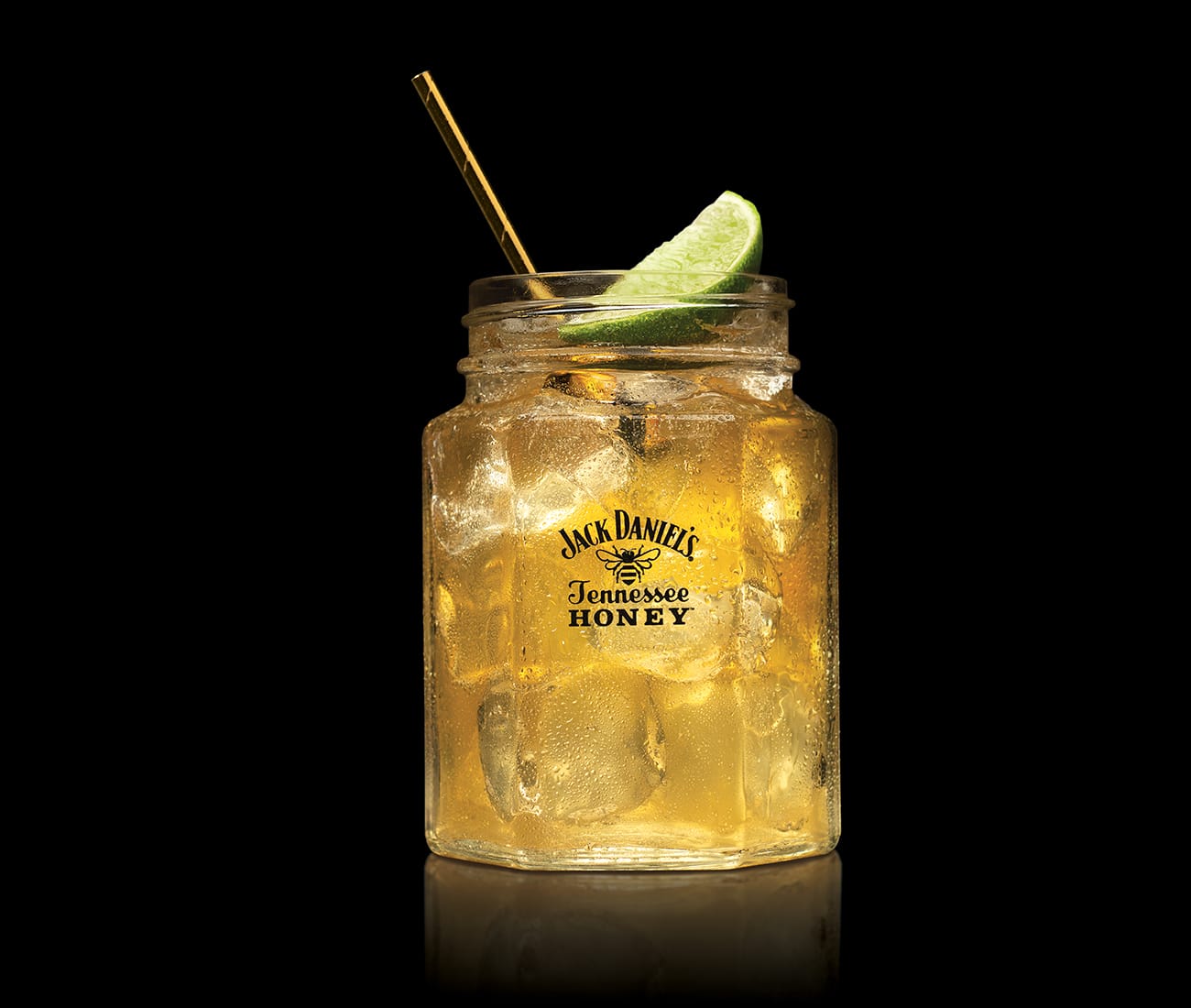 Tennessee Honey & Ginger Beer
Sometimes keeping things simple is exactly what you need—like a Jack Honey cocktail. This refreshing mix of ginger and Jack Honey is perfect for game day, movie night or a long weekend.
During your mixology adventures you may have noticed some cocktail recipes, like our Tennessee Honey & Ginger Beer, called for ginger beer while others used ginger ale. Is there really a difference between the two? And can you substitute one for the other? The first answer is "Yes, there's definitely a difference." The second is, "That depends."
So what's the difference between ginger ale and ginger beer? Ginger beer is traditionally brewed and fermented using real ginger, so it has more of a spicy zing and less fizz. Ginger ale, on the other hand, is typically made with carbonated water and ginger syrup, so it's milder, sweeter and fizzier. Try them side by side and you'll notice the distinct difference.
As far as substituting, that partially depends on your flavor preference. You might like that zing of ginger beer over the sweetness of ginger ale (or vice versa). The other thing to consider is the creator of the recipe possibly chose one over the other for a reason. The spicy/sweet swap may not play with the other ingredients very well. But don't let that stop you. Some of our favorite cocktails exist because somebody said, "What if…?" Besides, when you enjoy Jack Honey cocktails, you can never go wrong.
Tennessee Honey & Ginger Beer
Ingredients
Ginger beer

Lime wedge garnish
Directions
3/4 fill a highball glass with cubed ice.
Pour Jack Honey over ice.
Top with ginger beer.
Stir gently for 10 seconds.
Add lime wedge to garnish.
Variation: Want something a little less sweet? Swap out the Jack Honey and ginger beer for Jack and ginger ale. Or for some bold spice, Jack Rye and ginger ale.
What We're Pouring
Sip one of our featured cocktails.