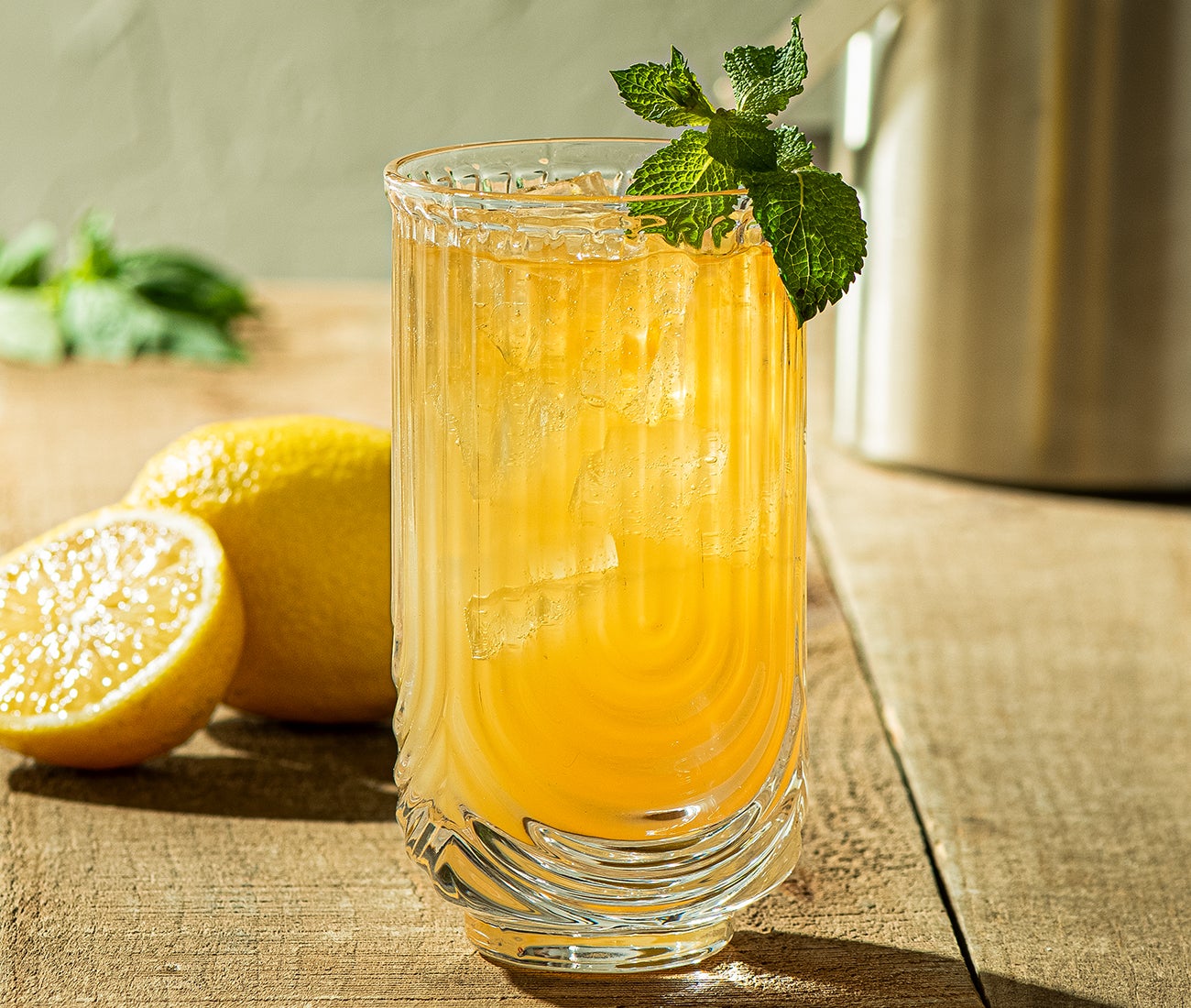 Jack Honey Smash
You're going to want to bookmark our Jack Honey Smash recipe. Luckily, it's easy enough that you'll have it down by heart in no time. This simple-to-mix cocktail is the ultimate sipping drink for hot summer days and nights. The Jack Daniel's Tennessee Honey gives our Jack Honey Smash cocktail the perfect hint of richness, blending its sweetness with bright mint and the perfect tart burst of lemon for a remarkably balanced and pleasantly surprising cocktail.
So why do we call it a smash? Beyond the drink being a smashing hit at summer BBQs, this cocktail lets you show off your home bartending skills. When you shake the ingredients vigorously in a cocktail tin with ice, that ice will break up and smash the mint leaves into smaller pieces, releasing the mint's natural oils into the mix. The resulting cocktail will be greater than the sum of its parts, thanks to the extra effort on your part. But please don't take our word for it—you're going to want to taste this drink and find out for yourself. Now get shaking!
Jack Honey Smash
Ingredients
Mint leaves

1/2 

oz.  

lemon juice

1/2 

oz.  

simple syrup

Crushed ice

Mint sprig for garnish
Directions
1. 1/2 fill a cocktail shaker with cubed ice.
2. Add all ingredients and shake vigorously for 15-20 seconds.
3. 2/3 fill a highball glass with crushed ice.
4. Strain the liquid into the glass.
5. Add mint sprig to garnish.
What We're Pouring
Sip one of our featured cocktails.