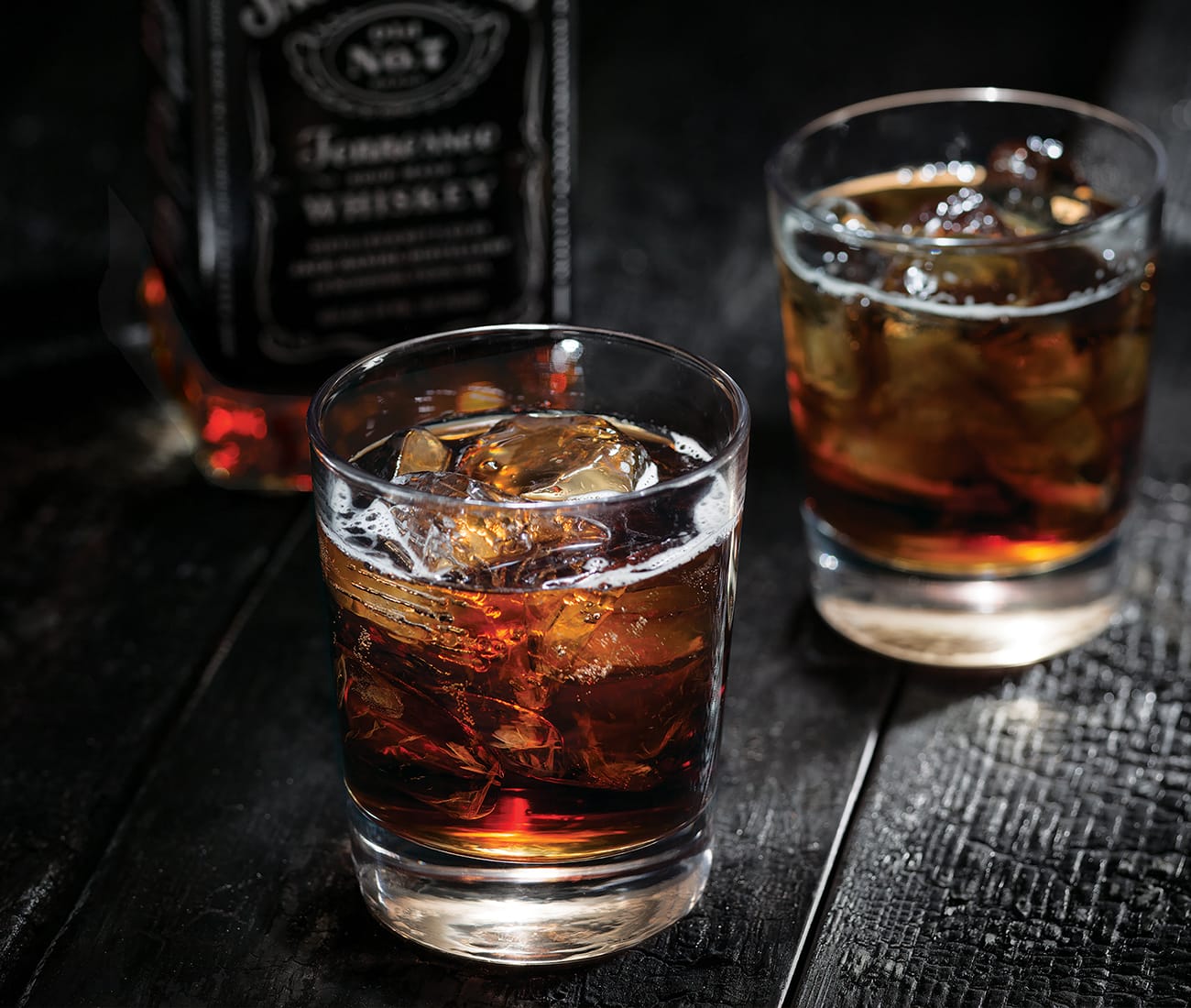 Jack® & Coke®
Jack Daniel's and Coke®—two drink legends that combine for one legendary cocktail. The natural vanilla flavor of the smooth, charcoal-mellowed Tennessee whiskey perfectly complements the sweet caramel fizz of Coke®. And because it's a super simple recipe, the Jack & Coke® is the ideal drink on game day. You'll be back on the couch before that timeout ends and won't miss a single play.
Mixology 101: In recipes like the Jack & Coke®, you may often see "highball" references and wonder what that means. Is that just a type of glass? Yes and no. While highball is definitely a type of glass, it actually refers to a drink type, too. A highball is a family of cocktails that uses a base alcohol—like Jack Daniel's Tennessee Whiskey—and a larger percentage of a non-alcoholic mixer, like Coke. This ratio makes them deliciously drinkable. And because of the larger amount of the mixer, they're often served in a tall glass—the highball glass.
Jack® & Coke®
Ingredients
3 

oz. 

cola

Lime wedge for garnish

Alternate garnishes: lemon wedge, maraschino cherry

Spirit substitutions: For Tequila & Coke®, swap Jack Daniel's for el Jimador Silver. For Vodka & Coke®, swap Jack Daniel's with Finlandia Classic.
Directions
1. Fill a highball glass ¾ of the way with cubed ice.
2. Pour Jack Daniel's over ice.
3. Top with Coke®.
4. Stir.
5. Garnish with lime wedge.
What We're Pouring
Sip one of our featured cocktails.