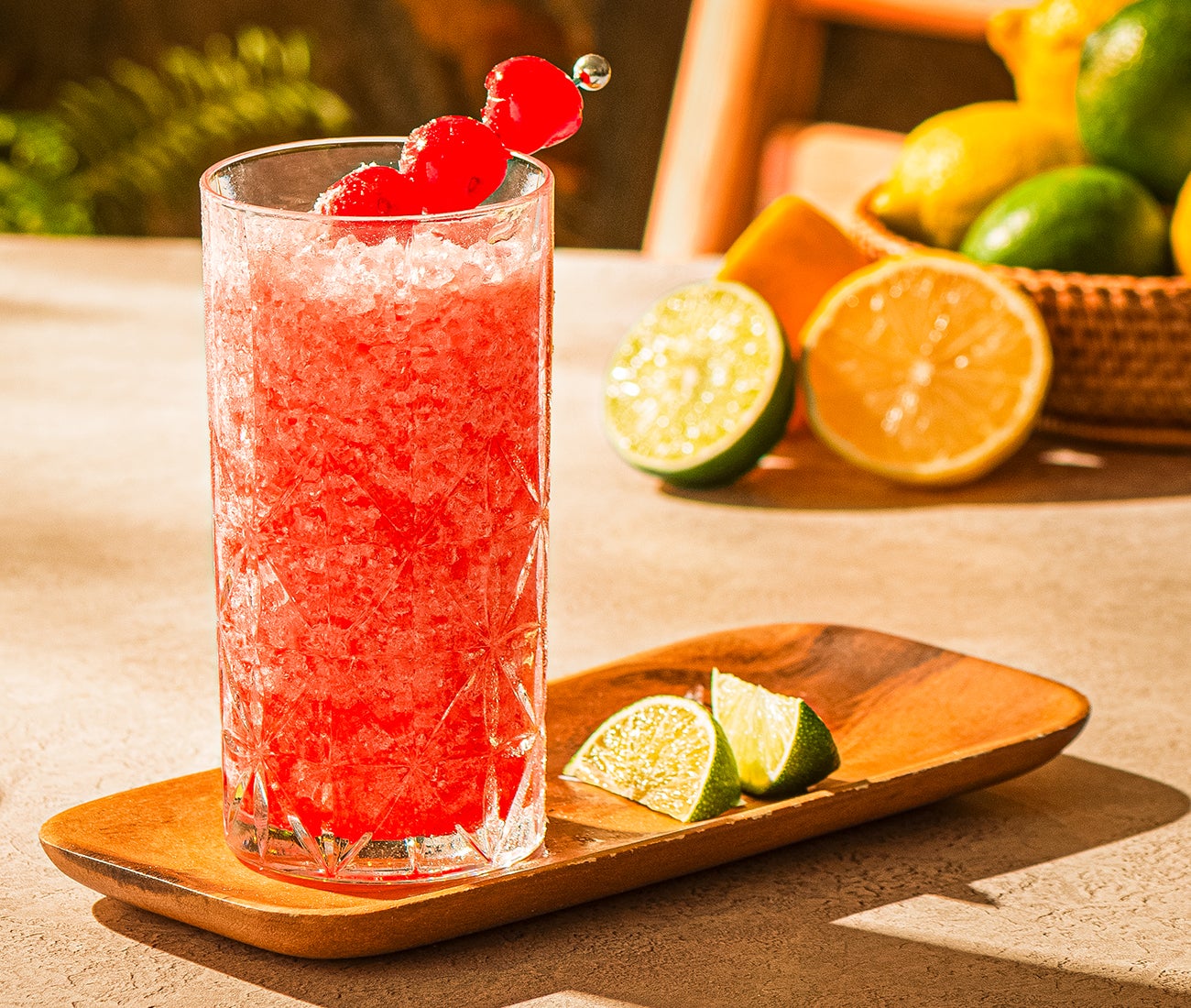 Dirty Shirley
What is a Dirty Shirley? Other than the drink everyone seems to be asking for, it's a fun riff on the classic Shirley Temple—and the most popular drink at your next party. It's simple to make, easy to sip and a solid candidate for "Drink of the Summer."
A Dirty Shirley drink is traditionally mixed with vodka, and that's fine. But we prefer our Dirty Shirley recipe with a little more age and character, which is why we recommend using Jack Daniel's Tennessee Whiskey.
After distillation, Jack Daniel's goes through the Lincoln County Process. That means that the whiskey is filtered through sugar maple charcoal before barreling and again prior to bottling, resulting in a whiskey of uncommon smoothness and character. The rich caramel and subtle wood notes of the whiskey bring a little something extra to the Dirty Shirley drink that we think you and your guests are going to enjoy. So enjoy—summer is short, the nights are long and there's fun to be had. Luckily, you've got the perfect drink.
Dirty Shirley
Ingredients
1 1/2 

oz. 

1/4 

oz.  

grenadine

4 

oz.  

lemon-lime soda

Cherry for garnish
Directions
1. 3/4 fill a highball glass with cubed ice.
2. Pour Tennessee Whiskey over ice.
3. Add grenadine & lemon-lime soda.
4. Garnish with cherry.
What We're Pouring
Sip one of our featured cocktails.