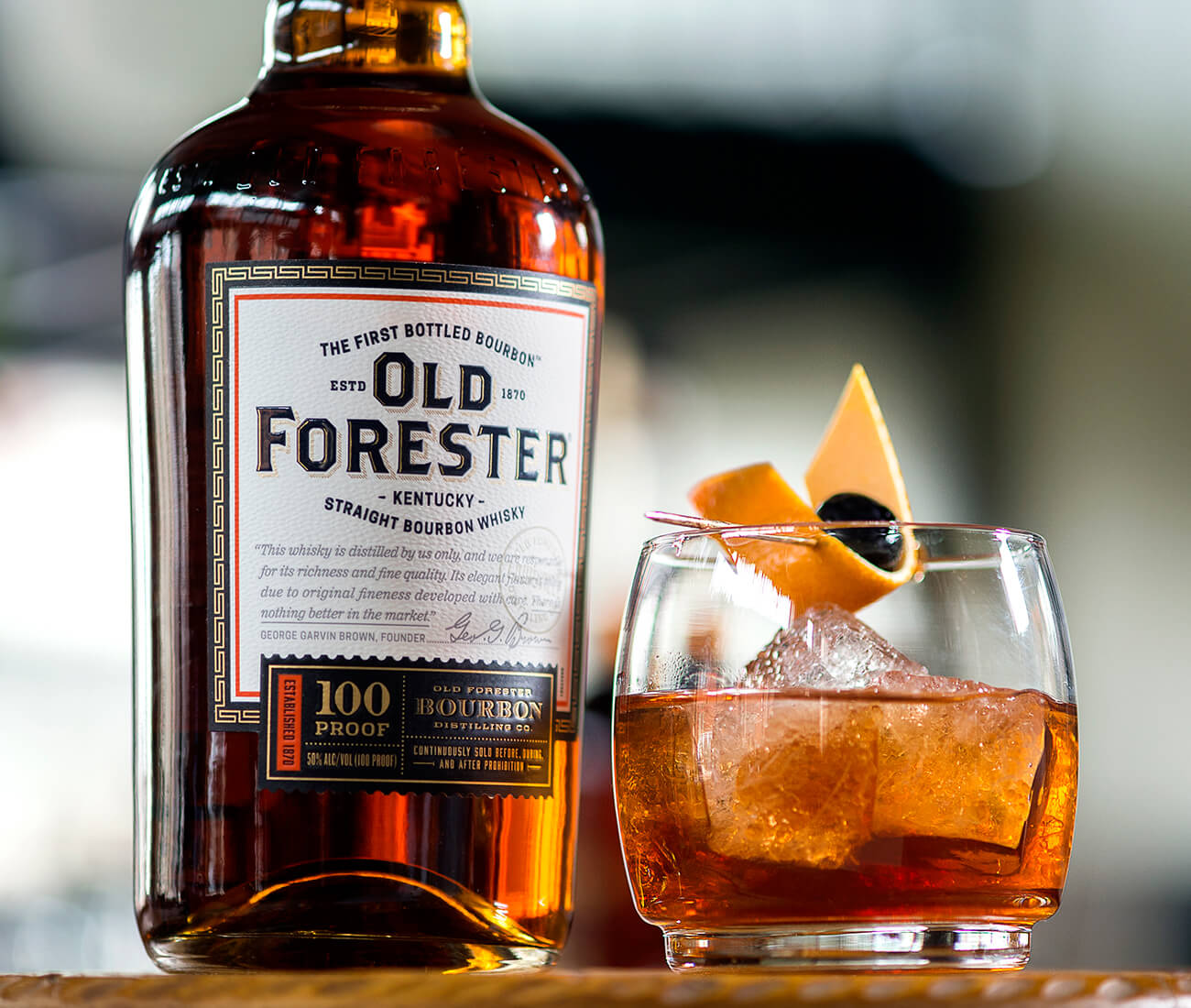 Classic Old Fashioned
The Old Fashioned is never out of fashion. This classic is still a modern-day favorite. Simple to make yet so smooth and satisfying, it's one of the most ordered cocktails in the world for a reason. And when it's an Old Forester Old Fashioned, now that's something extra special. Old Forester 86 Proof bourbon has a rich, full flavor but is also light-bodied and crisp, making it the perfect base for a Classic Old Fashioned.
Simple Syrup 101: For something with simple in the name, this Old Fashioned cocktail ingredient can leave many scratching their heads. Look online or in the aisles of your favorite liquor store, and you'll find all kinds of syrups. So we'll make it simple for you: make your own. You just need two ingredients: water and white sugar (or demerara sugar for a richer, more toffee-like flavor).
For your standard simple syrup, use a 1:1 ratio of sugar to water (e.g., 1 cup sugar to 1 cup water). For more concentrated syrup, go with 2:1, sugar to water. Just combine the two in a saucepan over medium-high heat and stir constantly until the sugar is dissolved. After cooling, it's ready for your Old Forester Old Fashioned or an airtight container in your fridge. Just use it within 30 days.
Classic Old Fashioned
Ingredients
2 

oz. 

1/2 

oz. 

Demerara syrup (2:1)

2 

dashes 

Angostura™ bitters

Orange Peel Garnish
Alternate garnishes: cocktail cherry, orange slice or wheel.
Directions
1. Add Old Forester bourbon, syrup and bitters to mixing glass.
2. Add ice to mixing glass; stir for 30 seconds.
3. Fill double old fashioned glass with fresh ice.
4. Strain cocktail into old fashioned glass.
5. Garnish with wide orange peel, oils expressed over the cocktail.
Sipper Spotlight: Classic Old Fashioned
Make it this way. Drink it your way.
What We're Pouring
Sip one of our featured cocktails.