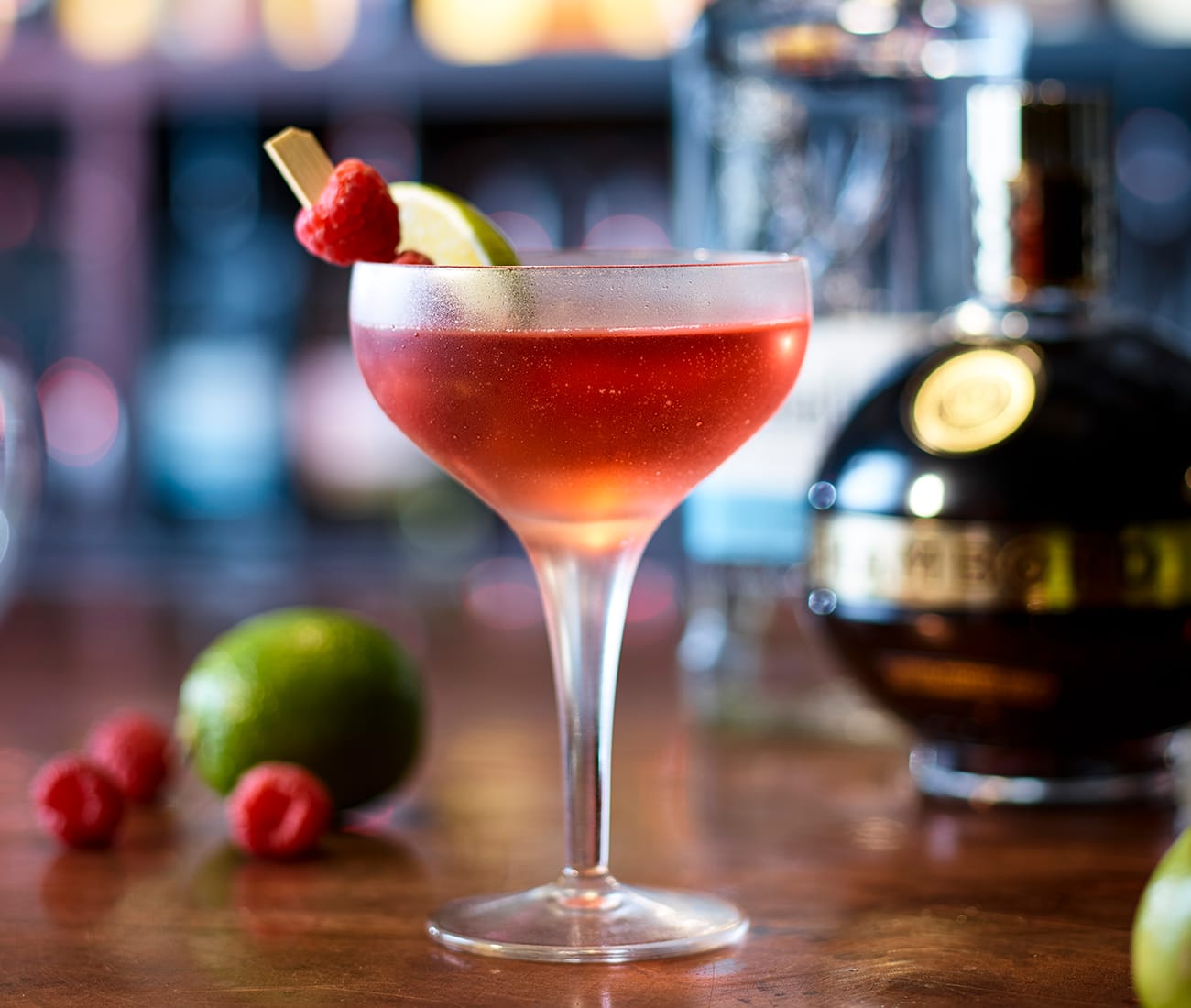 Black Raspberry Margarita
A French margarita? Not quite. But el Jimador and Chambord mingle like old friends in this Black Raspberry Margarita recipe to create a cocktail with a fruity, vibrant and luxurious twist. It just might become your new go-to margarita.
There's no arguing that the margarita is a classic. Whether you like it on the rocks, frozen or straight up, traditional or with a fruity twist, the margarita's got a little something for everyone. It's a global favorite, too, ranking among the top five cocktails ordered in bars worldwide every year.* And it's no doubt the most popular tequila cocktail out there. (Sorry, Paloma. But we love you, too.)
So who was the bartender extraordinaire that introduced us to this tequila cocktail? It depends who you ask. Stories of "the first margarita" range from the 1930s to 1948. We'd like to buy that mystery mixologist a drink. Possibly a nice Black Raspberry Margarita.
*Source: Drinks International, 2022
Black Raspberry Margarita
Ingredients
1 1/2 

oz. 

3/4 

oz. 

3/4 

oz. 

pomegranate juice

1/2 

oz. 

fresh lime juice

Raspberries for garnish
Alternate garnishes: blackberries, lime wedge or wheel
Directions
1. Add el Jimador, Chambord, pomegranate juice and lime juice to a cocktail shaker.
2. Add ice to cocktail shaker.
3. Shake for 15 seconds.
4. Strain into a margarita or martini glass.
5. Garnish with raspberries.
What We're Pouring
Sip one of our featured cocktails.