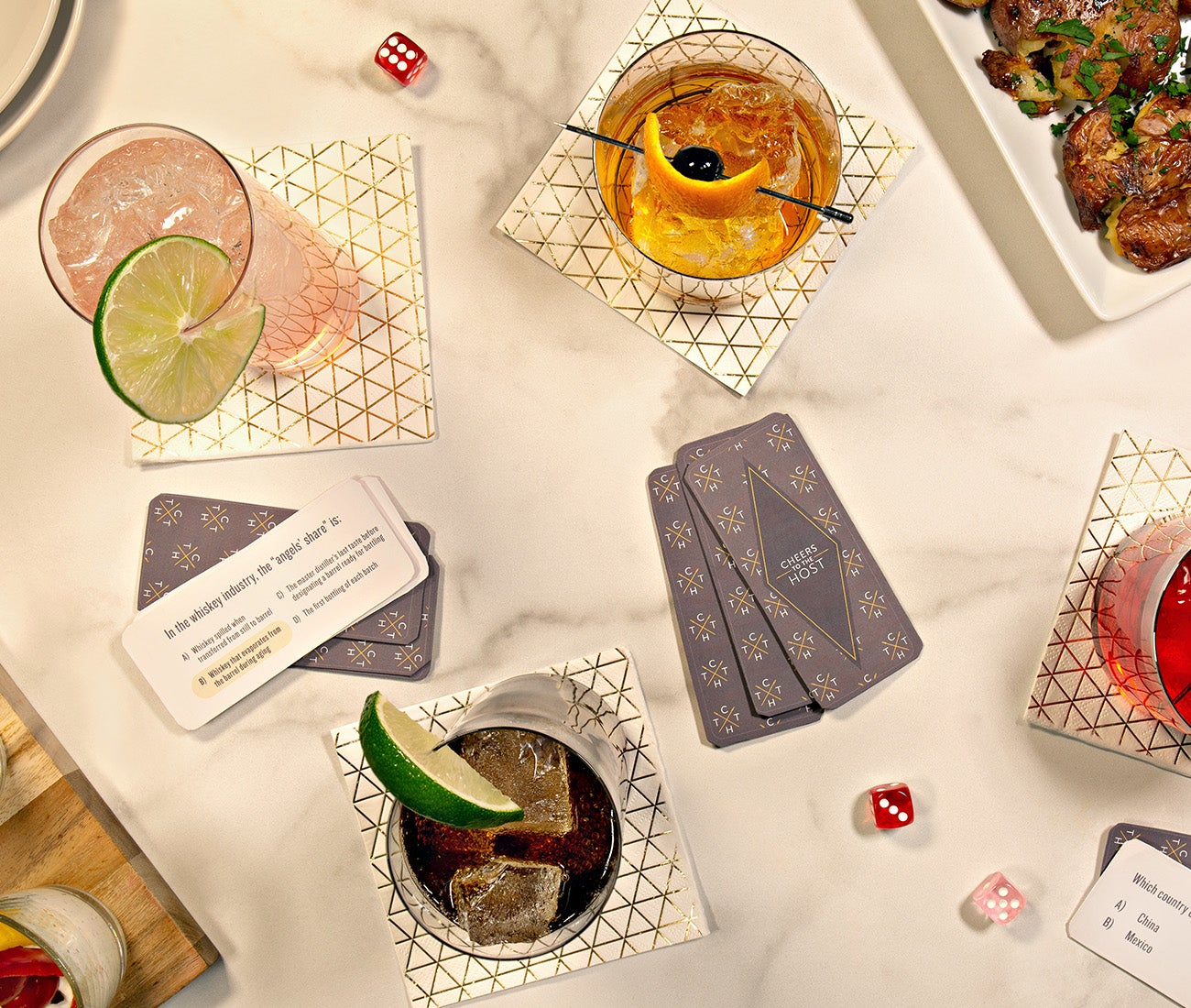 Winning Game Night Ideas
Hosting a game night with friends? Don't roll the dice. We'll show you how you can win every time.
Looking for a fun way to get together with friends? Invite them over for an adult game night. Our game ideas, cocktails and food recipes will help make it easy, casual and fun.
Games
From board games to trivia, your options are pretty much endless. If you don't have a favorite in mind or need some inspiration, here are some game night ideas to get the party started:
TV Bingo
Create bingo cards using phrases from popular commercials or a show and then watch it together. You can find customizable cards online.
Trivia
Everyone is an expert at something. You may nail pop culture, while your buddy has sports on lock. Go with a mix so no one feels lost. Check out online options at triviamaker.com.
And since you're enjoying game night cocktails, test your friends with a game of wine and spirits trivia. Make it interesting — winner scores a bottle.
Knowing what game you want to play can also help you decide how many people to invite.
Game Night Invite
Consider an e-invite that spotlights the game you have planned. You'll generate excitement and give friends something to look forward to.
Making game night a monthly get-together (e.g., first Friday of every month) puts something consistent on the calendar, so you'll never have to say, "It's been too long!" You can be the "official adult game night host" or rotate.
Game Night Finger Foods
Not sure what to serve at your game night? People will be busy playing, so finger foods work best. No need for obscure ingredients or 25-step recipes. Gear them to simple ingredients and prep. Try these:
Game Night Cocktails
Not everyone loves an Old Fashioned. (What?!) This is a great opportunity to come up with a signature cocktail for the evening. Check out our cocktail page for old and new favorites.
Whatever you choose, make sure your bar cart is up to snuff. From spirits and garnishes to accessories and glassware, a well-stocked bar cart is essential. Here are some bar-cart basics.
End of the Night
The best game night idea? Help everyone get home safely with a rideshare or taxi. Then everyone wins!