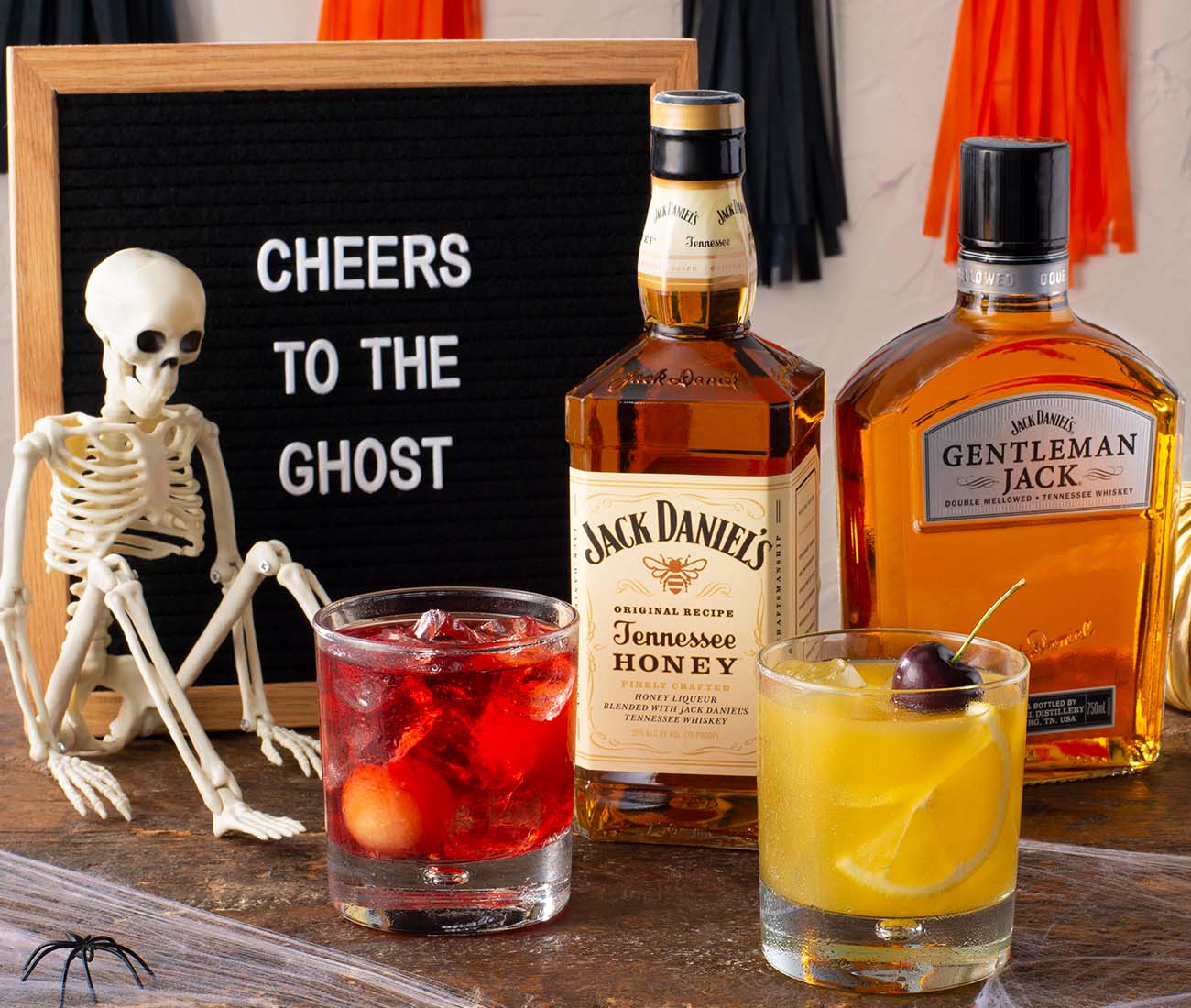 Make Your Halloween Party a Classic
Invite your friends over for a spooky celebration.
The great thing about hosting a classic Halloween party is anything goes, so to speak. Costumes can be whatever people want. Planning becomes easier for you too because everything is more traditional. But that doesn't mean you're phoning it in with a dish of candy corn and a plastic pumpkin. (At least we hope not.) If you're thinking about hosting a Halloween party—indoor or out, in person or virtual—we'll help make sure it's a true classic.
Come…If You Dare
Paperless Post and Evite have a virtual catalog of Halloween invitations, from classic to creepy to playful.
Kick Up the Creep Factor
Décor for a classic Halloween party is a bit easier. Pumpkins, plastic spiders, skeletons, bats, witch hats, cauldrons, pumpkin string lights, crepe paper, window clings—you can find them pretty much everywhere. Traditional orange, black and gold should be your color palette, so even if you can't find those "Cheers, Witches!" napkins you were searching for, fall colors will work.
Potions & Brews
A Halloween party calls for Halloween cocktails. These concoctions will not disappoint.
The Jack-O-Lantern – There's nothing scary about this cocktail! And it's so easy to make, you can put your efforts into perfecting your costume.
Trick or Treat – Whether you're hosting or just handing out candy, this honey and ginger cocktail is a refreshingly simple Halloween treat.
Berry Scream – An alcohol-free cocktail that's fruit-forward and full of fun.
Tip: Need ice in your punch bowl? Fill a rubber glove with water, tie it shut and freeze. You'll have a creepy hand floating in the bowl.
Creep It Simple
Save more formal sit-down dinners for another day. Halloween parties are for mingling, and simple finger foods and appetizers travel well.
Bring the Fun
Keep things interesting and engaging by adding some fun activities.
Pumpkin Carving Station –Have everyone bring a pumpkin to carve. Award prizes for the most creative, funniest, scariest, etc.
Pumpkin Bocce – Not all pumpkins are for carving. Get smaller ones and use them to play bocce ball. We definitely recommend this for outside, though, so your neighbors remain, well, neighborly.
Last but Not Least
Help everyone get home safely with a rideshare or taxi. (See links to Lyft and Uber apps below.)