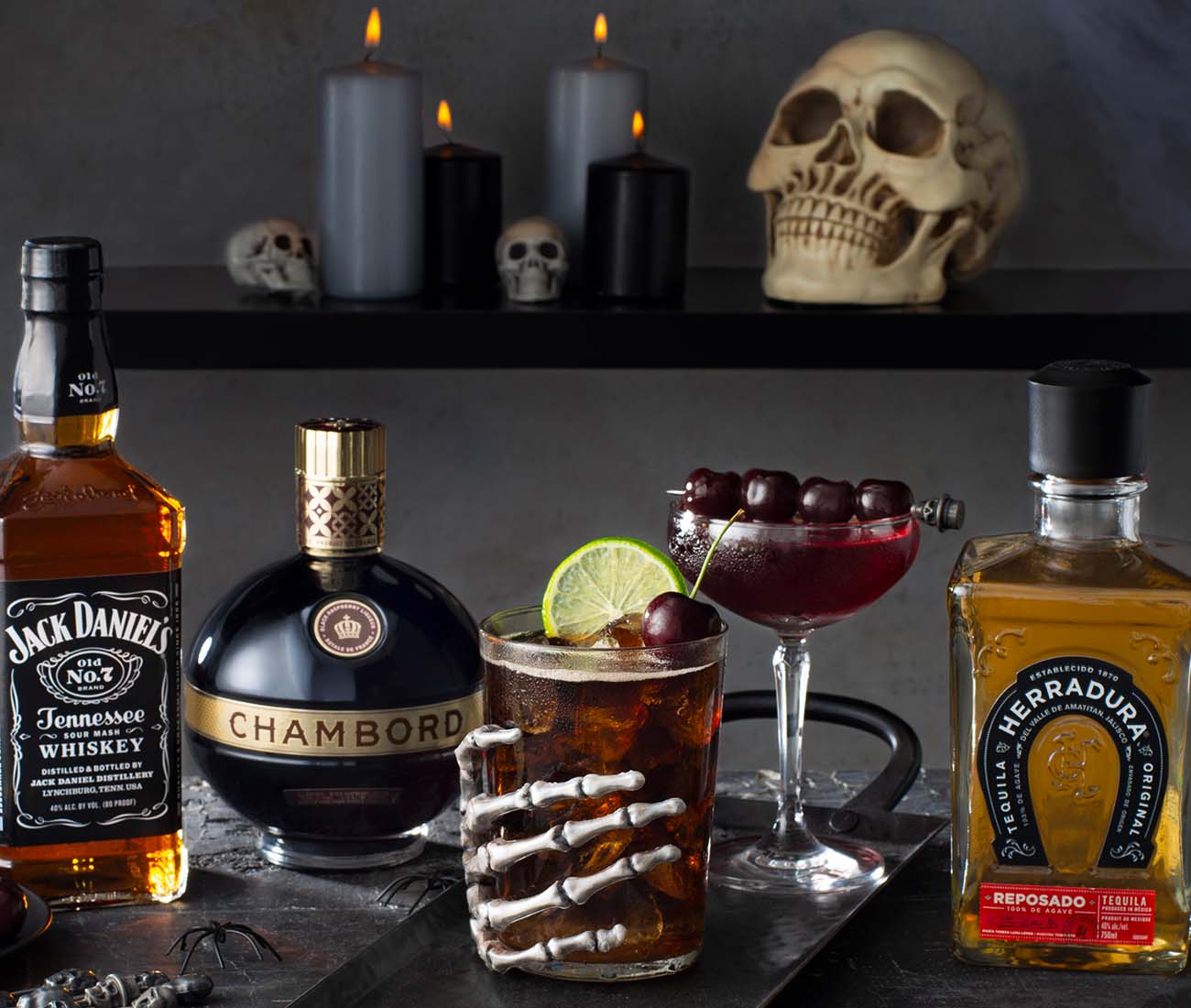 Be a Haunted Host
No need to be afraid. Our Halloween party ideas make hosting easy.
What thought scares you more: watching a horror movie on a dark and stormy night when the power goes out and you start hearing strange noises, or the thought of hosting a haunted Halloween party? We'll help you make sure it's not the latter.
Come…If You Dare
Start your fright night off right. Paperless Post and Evite have a hauntingly good array of Halloween invitations. If you're dropping invites in the mail, sprinkle ghost sequins into the envelope.
Kick Up the Creep Factor
Skeletons in your closet? Bring them out! Cobwebs, too. Landscape your front yard with gravestones and zombie hands reaching out from the grave. Dip your hands in washable red paint and make handprints on windows. Pop-up Halloween shops often have affordable motion-detecting props that activate as your guests pass by. An army of creepy dolls on your lawn will give everyone nightmares…even you.
Summon the Spirits
What would possess you to do that? (See what we did there?) Haunted Halloween cocktails are a must, and we have some easy and delicious suggestions that can even be made in larger batches so guests can handle their own refills.
Devil's Kiss – A little hot and sweet on the lips. Pucker up for this cocktail at your next Halloween party!
Berry Grim – Even Jack & Coke® likes to dress up for Halloween. A little chocolate and raspberry make this a ghoulishly delicious cocktail.
Berry Scream – An alcohol-free cocktail that's fruit-forward and full of fun.
Tip: Need ice in your punch bowl? Fill a rubber glove with water, tie it shut and freeze. You'll have a creepy hand floating in the bowl.
Killer Bites
Your party guests probably aren't looking to sit down to a formal dinner in their costumes. Heavy appetizers are the way to go.
Step It Up
Mix up the mingling with some spooky games and activities.
Horror Movie Trivia – There's an endless library of iconic movies to tap into for spine tingling trivia.
Tarot Card Readings – Buy the cards online or print some. Pick a darker area of the house, light candles and let the cards do the talking.
Last but Not Least
Make sure your guests' trip home isn't scary. Help everyone get home safely with a rideshare or taxi. (See links to Lyft and Uber apps below.)