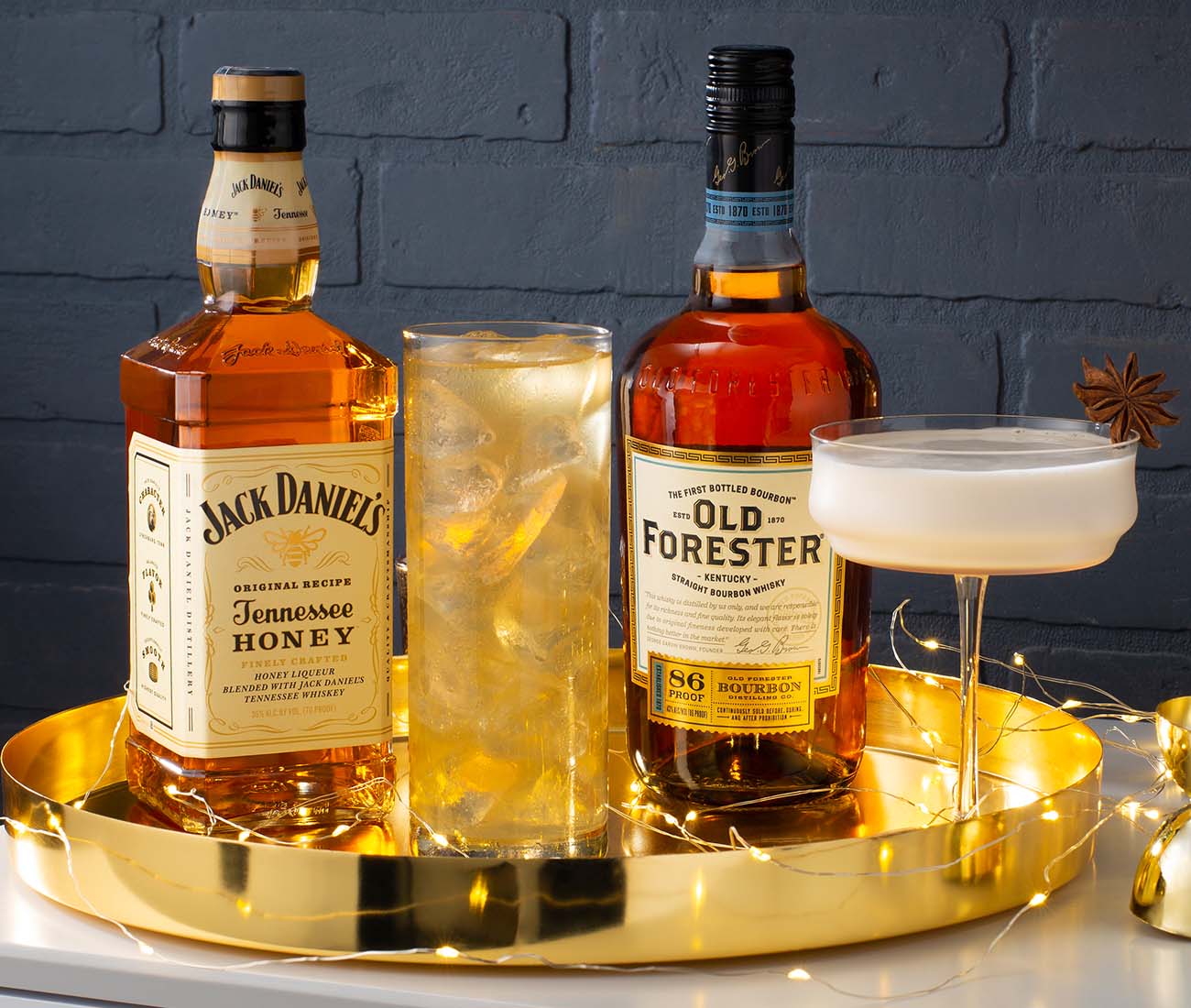 A Roaring Good Halloween Party
Travel back in time with a decades themed bash.
Are you a "peace and love" 1960s fan or more into the legwarmers and neon of the 1980s? A decades themed Halloween party is a great way to relive the glory days with friends or explore a fun and fascinating era.
Want a decade synonymous with amazing cocktails? Give the Roaring Twenties a try! Flappers, gangsters, The Great Gatsby and the Charleston are iconic symbols of that era. Your party will be filled with glitz and glamour, and totally unforgettable.
Come One, Come All
An old school party calls for old school style. Paperless Post has many elegant 1920s invitations. If you mail invitations, add a bit of glitter confetti to the envelopes. You'll set the tone and kick start the excitement for guests used to more traditional Halloween parties.
Go All Out
The 1920s were about glamour, so bring the sparkle with art deco designs, metallic balloons, glitter confetti, pearls, bow ties and shiny streamers. Think black and white, silver and gold.
Or you can give your party a speakeasy spin with "brick" walls, a secret entrance and other Prohibition-era décor. Don't forget to share the secret password for guests to enter.
Quintessential Cocktails
The highball and mint julep were popular whiskey cocktails of the 1920s and are great for parties (check out our recipes under Cocktails), but we recommend also including drinks with true Halloween flavor, like these:
Pumpkin Pie Martini – A slice is nice, but we prefer our pumpkin pie in a glass—complete with a kiss of Old Forester bourbon, of course.
Rise of the Zombies – A fiery kick of cinnamon that could raise the dead. Beware, this cocktail is scary good!
Berry Scream – An alcohol-free cocktail that's fruit-forward and full of fun.
Keep It Simple
The night will be filled with mingling, so heavy appetizers will be easier for you to prepare or replenish but will still be satisfying for guests.
Bring the Fun
Make your decades party even more fun with minimal effort.
Speakeasy Step & Repeat or Backdrop – With all this glamour, you want to make sure you have pictures. Lots of them. Share the photos privately later via a Facebook group or Google Photos so everyone can relive the night.
Costume Contest – Pearls and feathers and tuxedos, oh my! Inspire guests to go all out with their costumes. Categories could include best overall, most authentic, funniest and best couple.
Last but Not Least
Use 2020s safety for your 1920s party. Help everyone get home safely with a rideshare. (See links to Lyft and Uber apps below.)