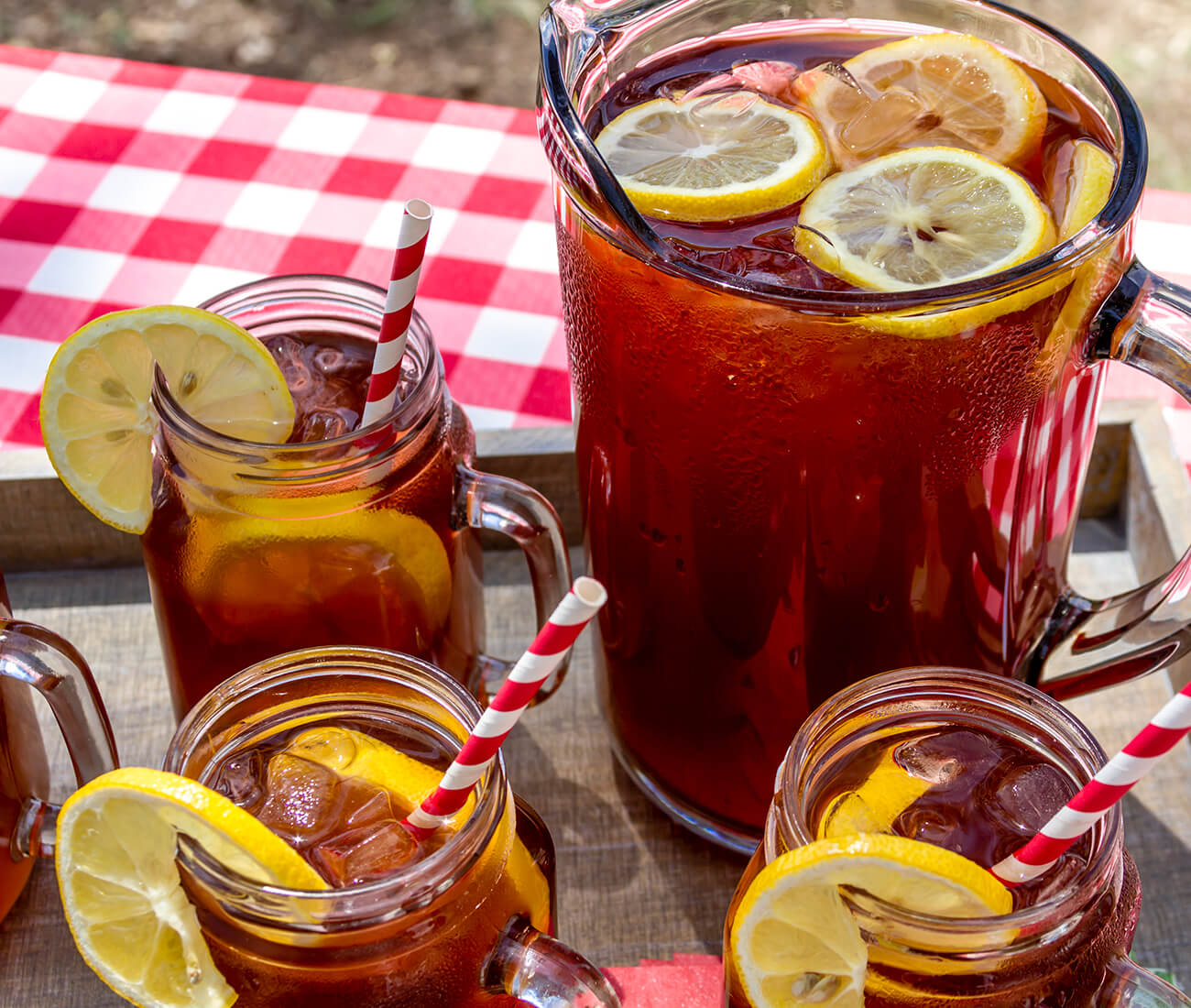 Pitcher cocktails for the win
These simple party cocktail recipes can be premade in large batches and are fan favorites on game day.
You've been looking forward to this day all season. It's the heated rivalry with the division nemesis and you and your crew are diehards. One thing's for certain: you don't want to miss a single pitch or pass or shot because you're playing bartender. The solution? Make your favorite pitcher cocktails ahead of time—ones that can serve a crowd easily and quickly.
Here are some recipes to quench your crew and cheers to victory. Each one includes a servings calculator. Just enter the number of servings and we'll let you know how much of each ingredient you need.
Jack's Sangria – A Jack twist on an easy-drinking batch cocktail. It's simple to make and versatile enough for game time, party time or hanging in the yard time.
The Red Zone – A base of Jack Daniel's® mixed with refreshing fruit juices makes it a definite go-to batch cocktail for your playbook.
Bloody Maria – A tailgate or homegate isn't complete without a Bloody. But our audible uses tequila instead of vodka. Gamechanger!
Pre-Game Punch – It's going to be a honey of a game, so mix up a batch cocktail with Tennessee Honey® for the taste of victory.
Spiced Iced tea – Tennessee Fire®, juice and tea. A simple cocktail that's the furthest thing from a snoozer.
Pro tip: Don't mix in the ice ahead of time; you'll water down the cocktails. Let your guests add ice to their glasses with their refill.
You're all set! So go pull up a chair. It's almost game time.