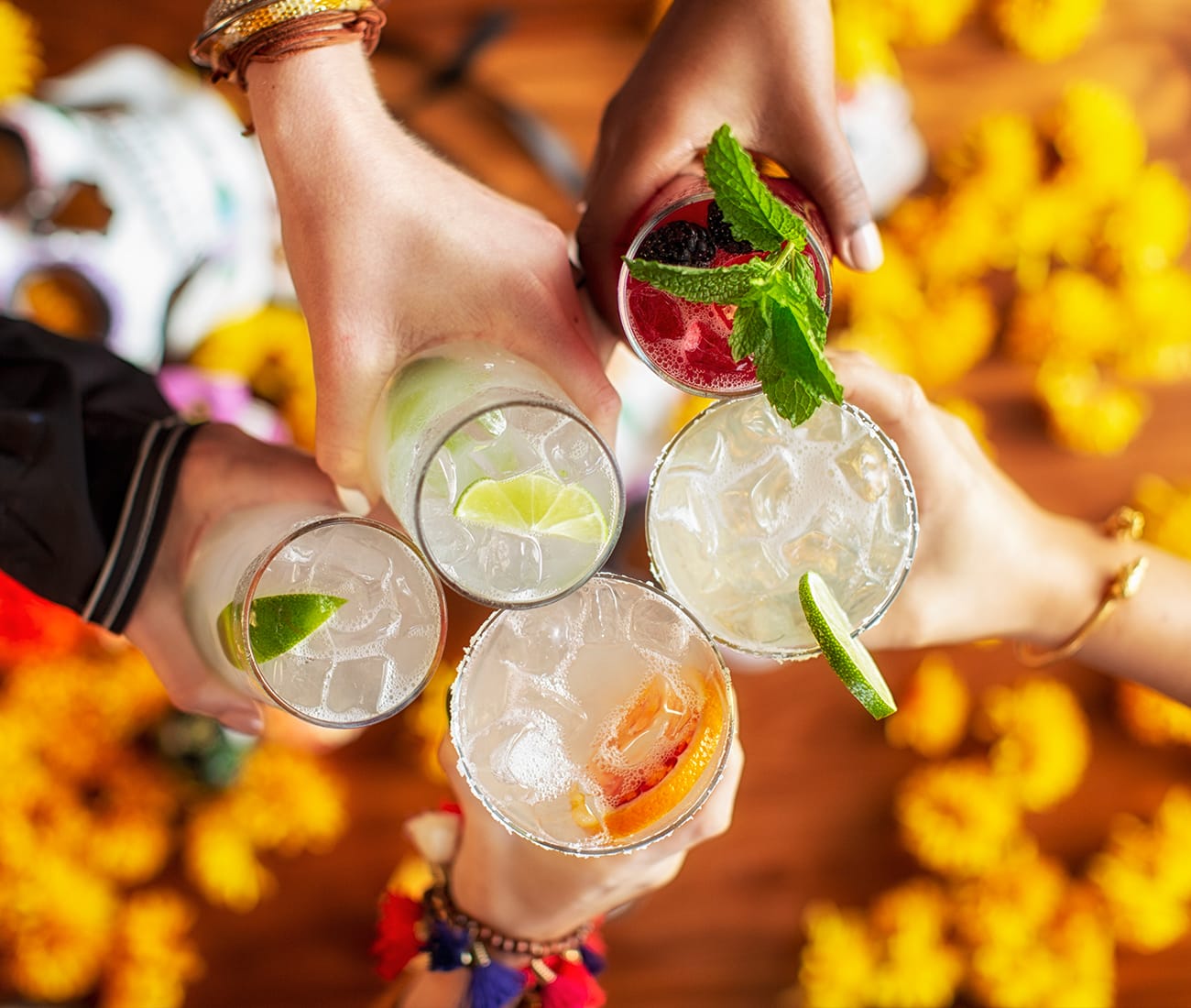 Party tips for hosting with ease
Make every get-together easy, impressive and memorable.
Hosting family and friends is always a blast. The laughs and memories become "remember when" moments for a long time to come. But getting there takes a little bit of effort and sometimes can raise your heartrate a tick or two. It doesn't have to when you use these simple tips for hosting with ease.
Sign of the times
Create a signature cocktail for the evening. Something outside the box, but simple. Then set the ingredients on a bar cart or counter and let everyone tap into their inner mixologist. This lets them tailor the drink a bit to their tastes, too. Plus, it frees you up to socialize. Just keep an eye on that ice bucket.
Make it alcohol-free
Some of your guests won't be drinking alcohol. Maybe they're the designated driver, not in the mood or not simply old enough. No matter the reason, offering alcohol-free options is a more flavorful and fun alternative to water.
Not familiar? They're basically cocktails, but without the alcohol. Sometimes they're unique recipes; other times you just replace the alcohol with sparkling soda. But the quality of ingredients and flavors are 100%. And they're something everyone can enjoy.
Check out our quick and easy alcohol-free recipes for your next get-together.
Dress it up
A little twist can bring a big smile You can get that from a simple garnish for your cocktails. Instead of a plain straw, try:
Fruit cut into shapes, like stars or hearts
Fresh herbs
Herbed ice cubes (herbs in water frozen in ice mold or tray)
Flavored ice cubes (juices and soda frozen in ice mold or tray)
Edible flowers
Festive straws
Edible stir sticks
Candied fruits
Food for thought
Small bites are the way to go, especially for a houseful. First, it's easier for you because you don't have to set a formal table, kiddie table, table in the garage… You know the drill. Plus, it's easier for guests to socialize when holding small appetizer plates. Lastly, small bites are more casual and less filling, so people won't be heading to the couch for a post-meal nap.
Be a responsible host
Set the tone by drinking responsibly yourself. That often carries over to your guests and keeps things at a low roar. But keep an eye out in case someone gets a little carried away. You want them to get home safely, so have the number for a taxi or ride-share service at the ready.
Enjoy yourself
This one is most important. The dog will steal from the appetizer tray. Your little angels will be, um, not so angelic. You'll forget an appetizer tray in the fridge and see it when you're serving dessert. It happens to every single one of us at one time or another. And that's okay. Because entertaining isn't about being perfect. It's about enjoying the moments.