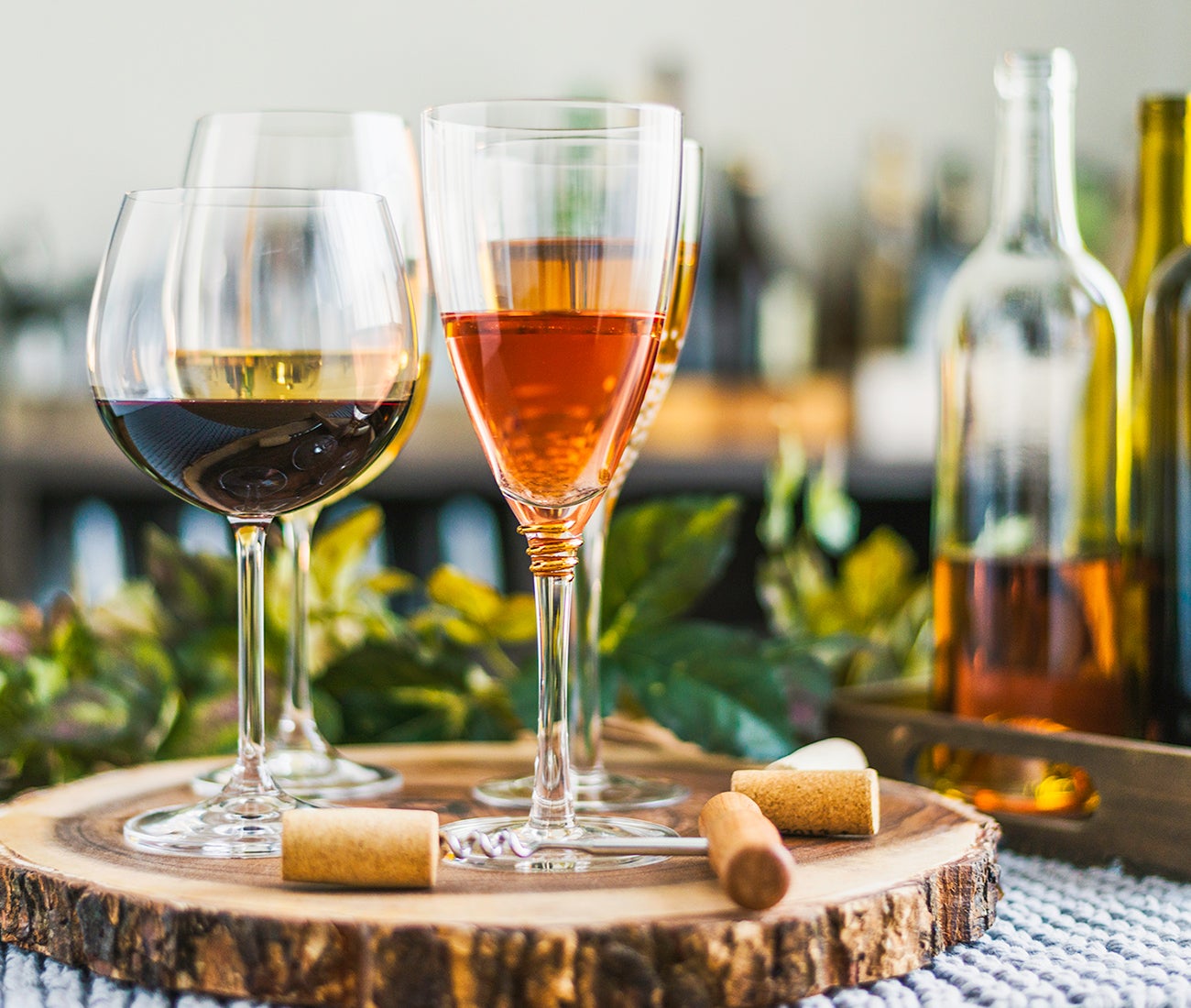 How to host a wine tasting party
Want a fun way to "unwined" with friends? Host a wine tasting!
When you discover a wine you love, you want to share it with friends. Why not invite them over for a wine tasting? You'll probably find even more new favorites. Here are some wine tasting party ideas to make your get-together casual and fun for both novices and more experienced palates.
Keep it smaller
A wine tasting works best when you have around 10 guests. It's easier to plan, for one. Also, conversations about the wine (or whatever) are more of a discussion versus shouting over "crowd noise."
Pick a varietal
Choose a specific type of wine to feature—like pinot noir—and have everyone bring a favorite. Even better, ask people to bring a pinot noir from a different region: California, Oregon, New Zealand, Australia, South Africa and Chile, for example. You'll discover distinct and surprising differences in everything from color to body to aroma to taste.
Wrap them up
Add a different level of fun to your tasting by wrapping the wine bottles in paper bags to cover the labels. Write a number on each bag. Your friends can rank the wines according to number and talk about what they like and don't like. At the end, the big reveal. Everyone may discover a new favorite.
Have palate cleansers
To get a true taste from one wine to the next, have palate cleansers handy for each person. Water (which you want plenty of for hydration anyway) and bland crackers will do the trick. Keep the charcuterie plate and other snacks and appetizers in the fridge until you're done with the tasting to avoid the food altering the wine's flavor.
Odds and ends
If you can, have two glasses per person so guests can taste two wines side by side. One is fine, though. Just be sure to rinse between tastings.
Have a pen and paper for each person to jot down wine tasting notes, mark their rankings or write the names of their favorites at the end of the night.
Have a spit bucket handy. People may want to taste the wines but limit their consumption.
Come up with a playlist that sets the mood and doesn't overpower the evening.
Most important, keep it light and fun. The idea of a wine tasting party can be intimidating for people. Make yours about friends sharing wine they love with friends they love.
Be sure to check out our wine pairing tips and a couple of our favorite go-tos from Sonoma-Cutrer: Russian River Pinot Noir and Sonoma Coast Chardonnay.