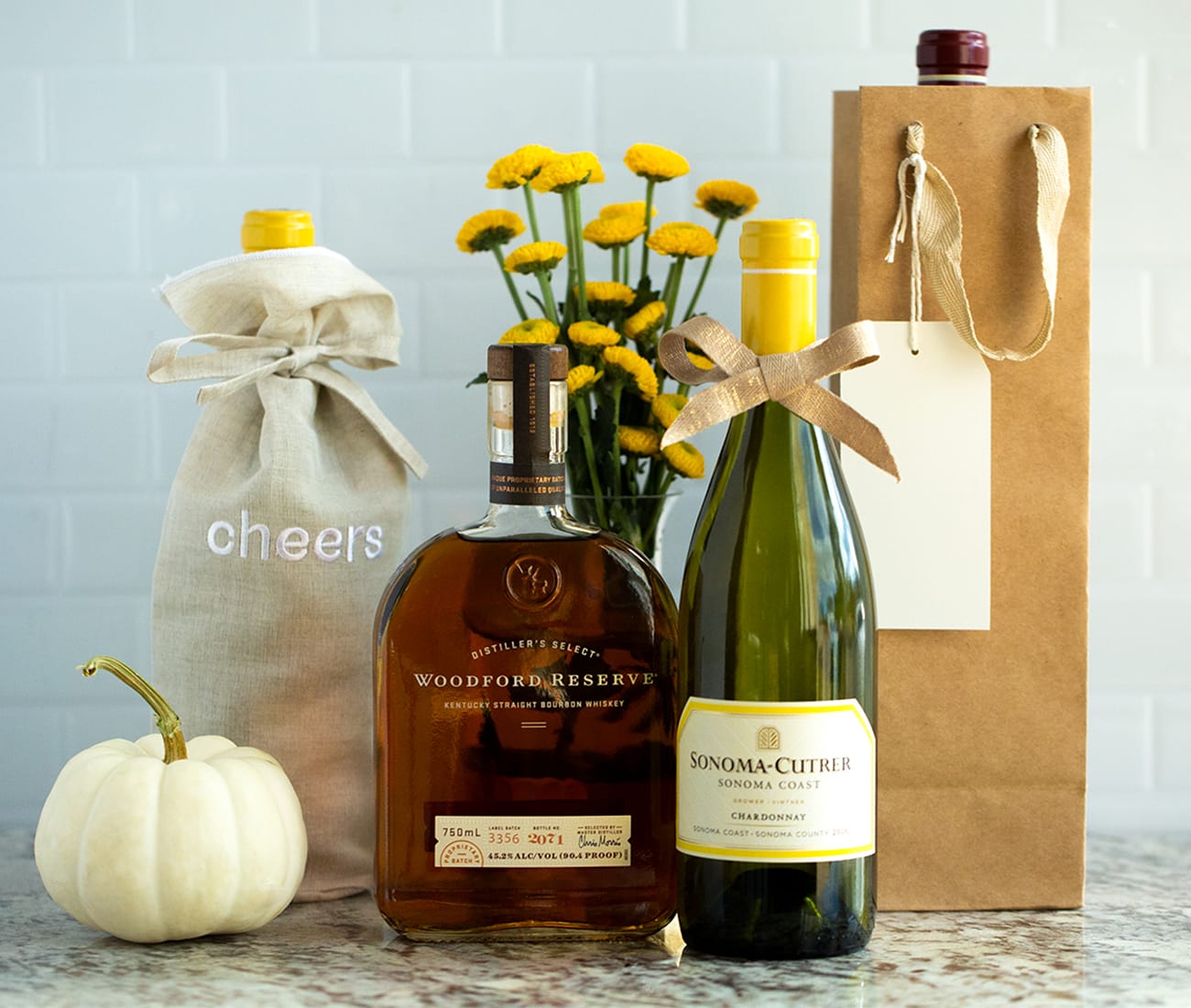 Create easy & fun host gifts
The perfect way to say "thank you" to hosts.
We've all been the host a time or two…or 20. And whether hosting just a handful or a whole houseful, you know how much effort it takes. So when it's your turn to play guest, show up with a little thank-you gift basket that makes all that hard work even more worth it.
Here are some suggestions, but you can't go wrong when you tailor the gift to your host and things they truly enjoy. And don't forget the bow.
Win with wine
Help your hosts "unwined" after the party. (See what we did there?) A nice bottle of Sonoma-Cutrer® Chardonnay or Pinot Noir goes a long way. Pair it with a seasonal stopper, coasters and maybe some fun wine charms.
Spice is nice
If your host is at home in the kitchen, fuel their passion with a fun culinary gift basket: pasta, extra virgin olive oil, herbs and spices, small charcuterie board and sausage. You can buy many of these in bulk and transfer them into unique glass jars for a special touch that won't break the bank.
It's a wash
Sometimes a host just needs to unwind. Pick a variety of bath salts or oils, bubble bath, a loofa and candle. Many grocery stores have bulk sections of salts and soaps, so you can pick as much or as little as you want.
Good morning, sunshine
When you were hosting, did you think of your own breakfast the next day? Definitely not. Pack a gift basket with a bag of coffee, a mug and biscotti.
Get Mary-ed
Create a fun gift basket for this brunch favorite. Add bloody Mary mix and Finlandia® Vodka (or el Jimador® Tequila for a bloody Maria). Don't forget the celery salt, pickled veggies, olives and hot sauce.