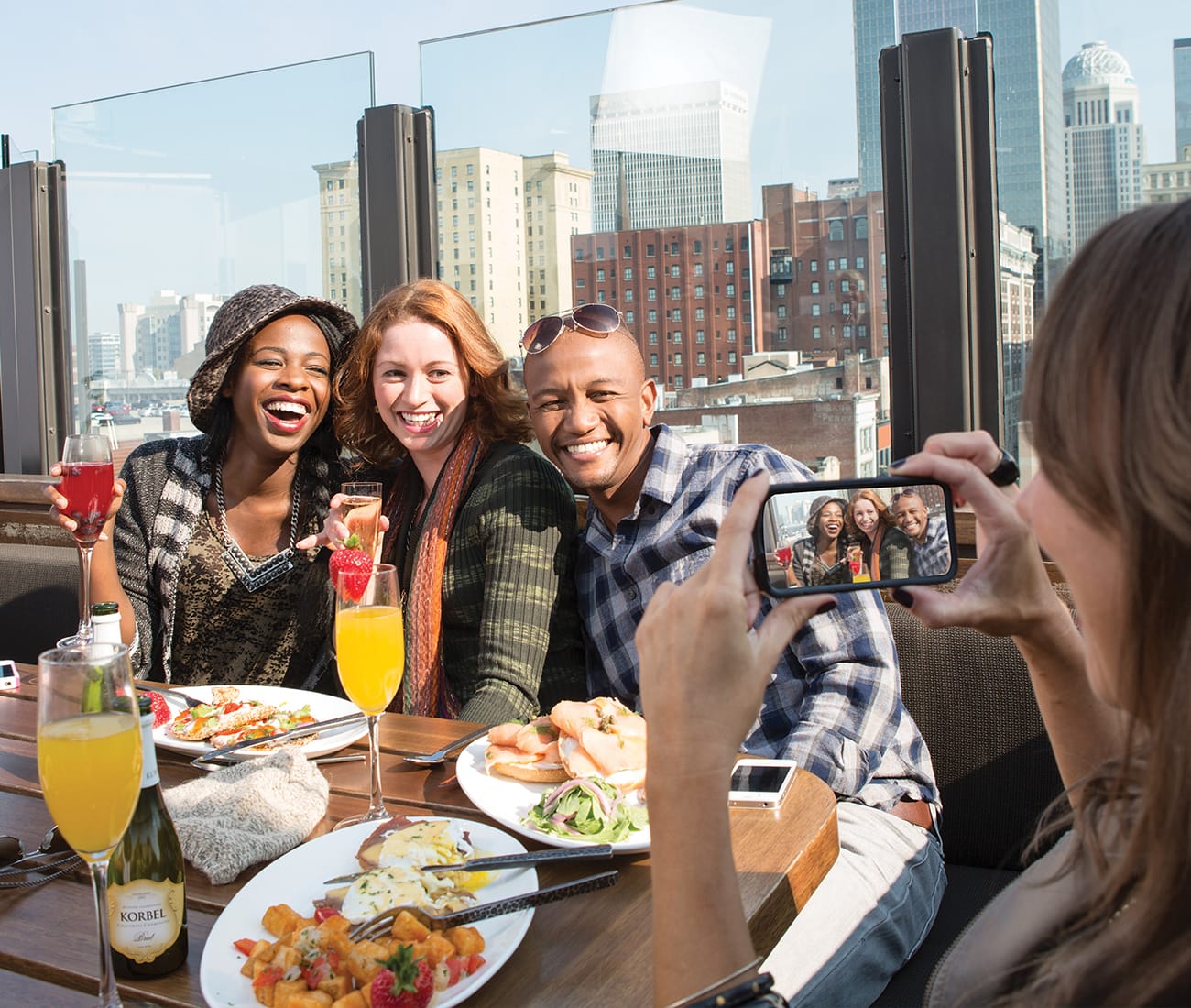 Brunch like a boss
Looking for tips and inspiration to host brunch for the bunch? We've got you.
The thought of hosting a brunch can be a little intimidating. It feels fancy. Complicated. Like you'll need to set your alarm for 3 a.m. to get everything done in time. But it's actually quite the opposite. There's a more casual attitude that comes with brunch. And most foods are lighter and can be made ahead of time. So relax, grab a mimosa and read on.
Invites
Start with online invites from Paperless Post or Evite. They add a professional touch that makes the event feel more special. And if your brunch is a potluck, invites give guests a head start to plan their dishes.
Brunch bites
Whether basic or bougie, brunch feels more upscale because kids' fruity cereals aren't (or shouldn't be) on the menu. Outside of that, keep it light and fun.
Buffets are more relaxed. Guests can eat whenever they feel. Plus, that frees you up to mingle.
Be sure to include make-ahead egg recipes, like quiche or our Brunch Egg "Muffn" recipe.
French toast is another brunch staple. Add a simple twist with our Brie-Stuffed French Toast. It's easy to make, feels upscale and tastes amazing.
Fruit trays are light and refreshing. You can even buy them prepared so all you have to do is set them out.
Cheese trays—definitely. Almost everyone loves cheese. You can find those already prepped, too. But keep them out of the sun and set the tray over a bowl of ice. Upgrade it with an antipasto platter.
Brunch bevs
Set up a mimosa and bloody Mary bar. Guests can serve themselves, which means less for you to do. Just keep the OJ topped off.
There are classics, like the mimosa and bloody Mary, and then there are playful twists that feel very brunchy. Keep the recipes because guests will be asking.
Raspberry Mimosa – The classic mimosa gets a French "manicure" with a splash of Chambord®.
Bloody Maria – el Jimador® Tequila steps in for vodka.
And don't forget plenty of coffee and refreshing herbal teas.
Brunch playlist
This is a fun, feel-good get-together, so the music should complement that vibe. If you don't have your own playlist, just check your music app for brunch playlists. Mix it up with a variety, from a chill coffee house vibe to upbeat, jazzy music.
Go virtual
Can you really brunch with long-distance friends? Sure. Do it virtually. Start with the invites above and everyone can come up with their own menus.